Dance
FOLLOW US ON FACEBOOK
FOR NOTIFICATION
2022 SOLOS
Online entries open Monday 30th May 2022, close Friday 15th July
Winning Genre specific Sections.
If you win Specially restricted/Novice you must move up to restricted/Intermediate for that style.
If you win Restricted/Intermediate you must move up to Open for that style.
If you win a section that was not defined / Open to anyone you have won an open section and need to move to open for that style regardless of how many people were in the section.
See below for Baby Dance winners.
Late entries close 22nd July 2022
Age is as @ 1st of September 2022
Proposed Dates:
Solos: 26th September to 7th October
SIMPLE NOVICE / INTERMEDIATE /BABY DANCE PROGRAM
Click on the Cover / Link below .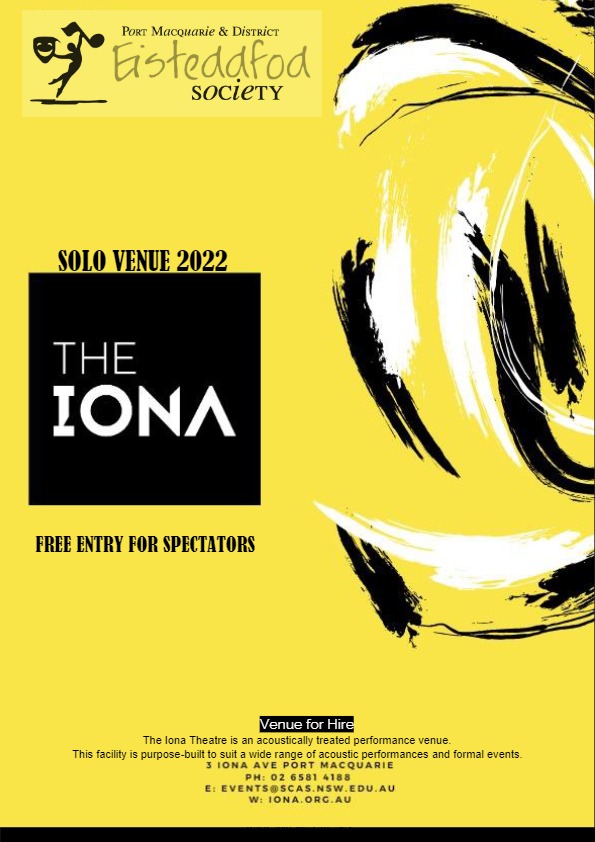 Updated 9/9/22
----------------------------------------------
SIMPLE OPEN PROGRAM
Click on the Cover / Link below.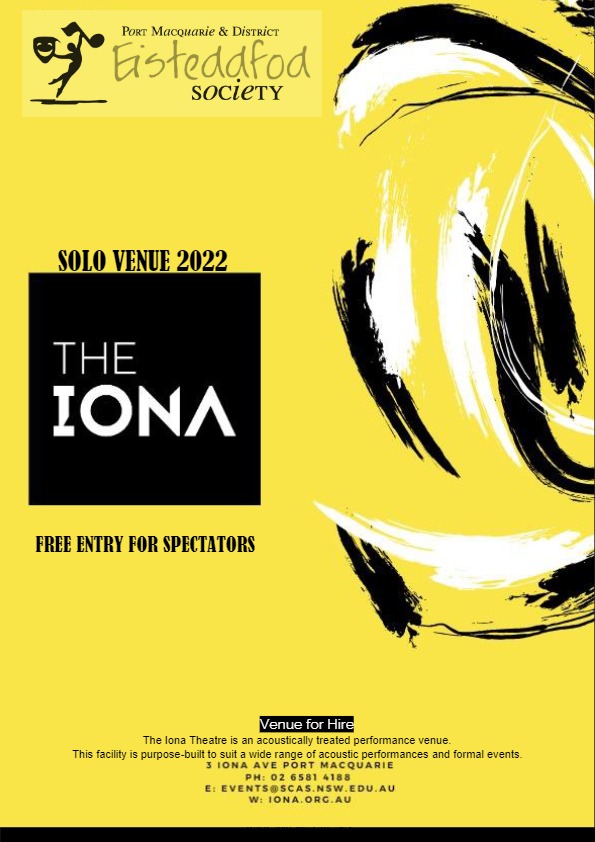 Updated 10/9/22
Venue :
The Iona Performing Arts Centre
3 Iona Ave Port Macquarie NSW 2444
SOLO TICKETS : N/A
A $30 Event pass was paid at the time of registration.
A physical pass is not required ..
This covers entry to all SOLO sessions for competitors and all solo session spectators
(excludes presentation evening).
----------------------------------------------------------------------------
6YRS/U PLEASE READ INFOMATION BELOW.
BABY DANCE / 6 Years/u
Winning a mixed genre section EG Baby Dance / A Young Performers Section at any Eisteddfod does not affect any entries into novice sections at the Port Macquarie Eisteddfod.
RESULTS
There are currently no results
See Facebook